Foto: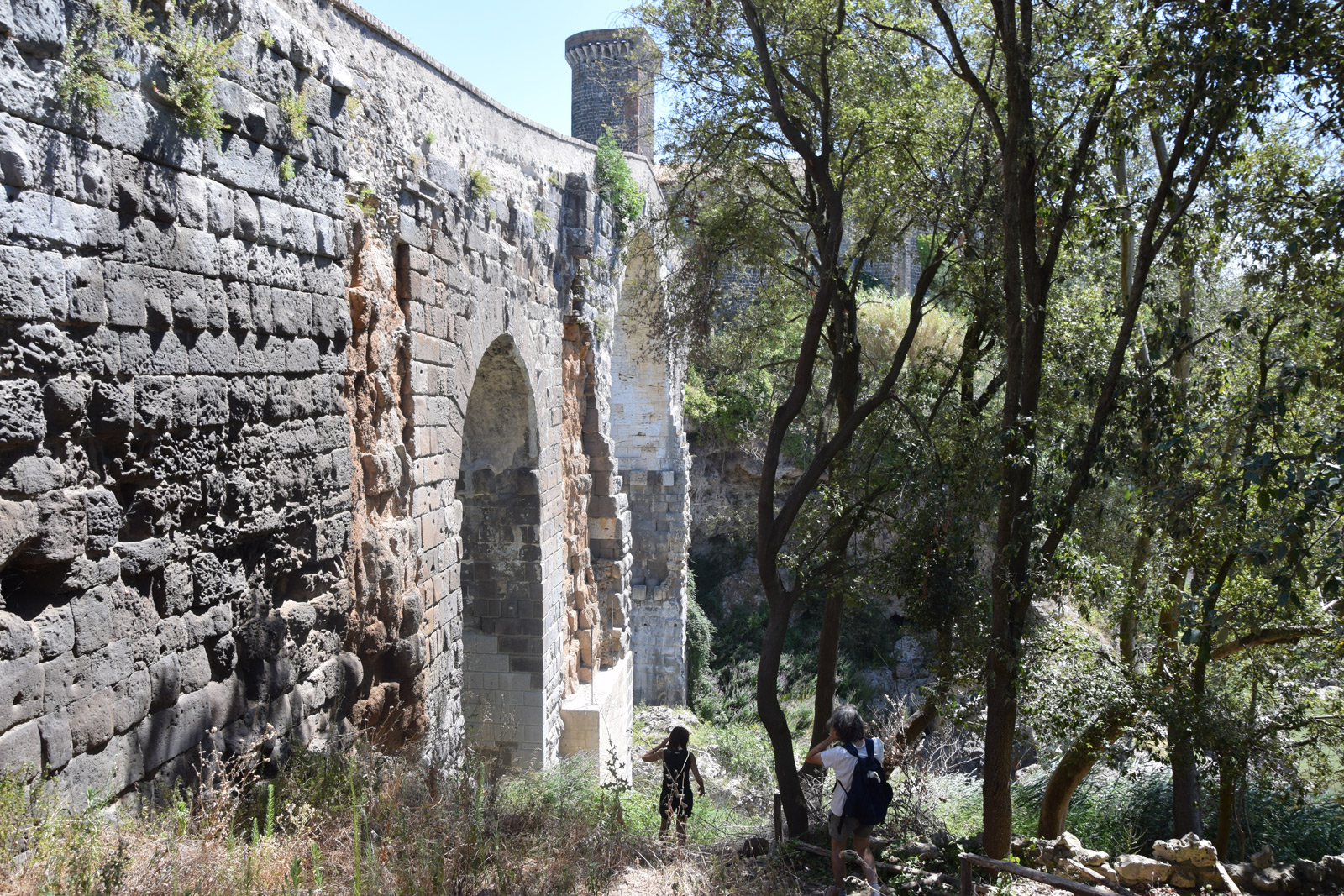 Testo IT:
Finita la visita passiamo al nostro vero obbiettivo: percorrere il canyon del Fiume Fiora!
Volevamo accedere al Fiora dal famoso Laghetto Pellicone, ma non si può: l'area è chiusa per un concerto campestre di Daniele Silvestri.
Allora proviamo a scendere dal Ponte del Diavolo, ma risulta troppo da scapicollo: abbiamo solo delle scarpe da ginnastica per sguazzare, sono parecchio lisce e scivolano sulle rocce che dovremmo scalare. :-)
Conillo: Secondo me si poteva fare!
Testo EN:
We want to reach the bottom of the canyon, but from the Devil's Bridge side it looks to dangerous.
Conillo: Oh, come on, you can do it!