Foto: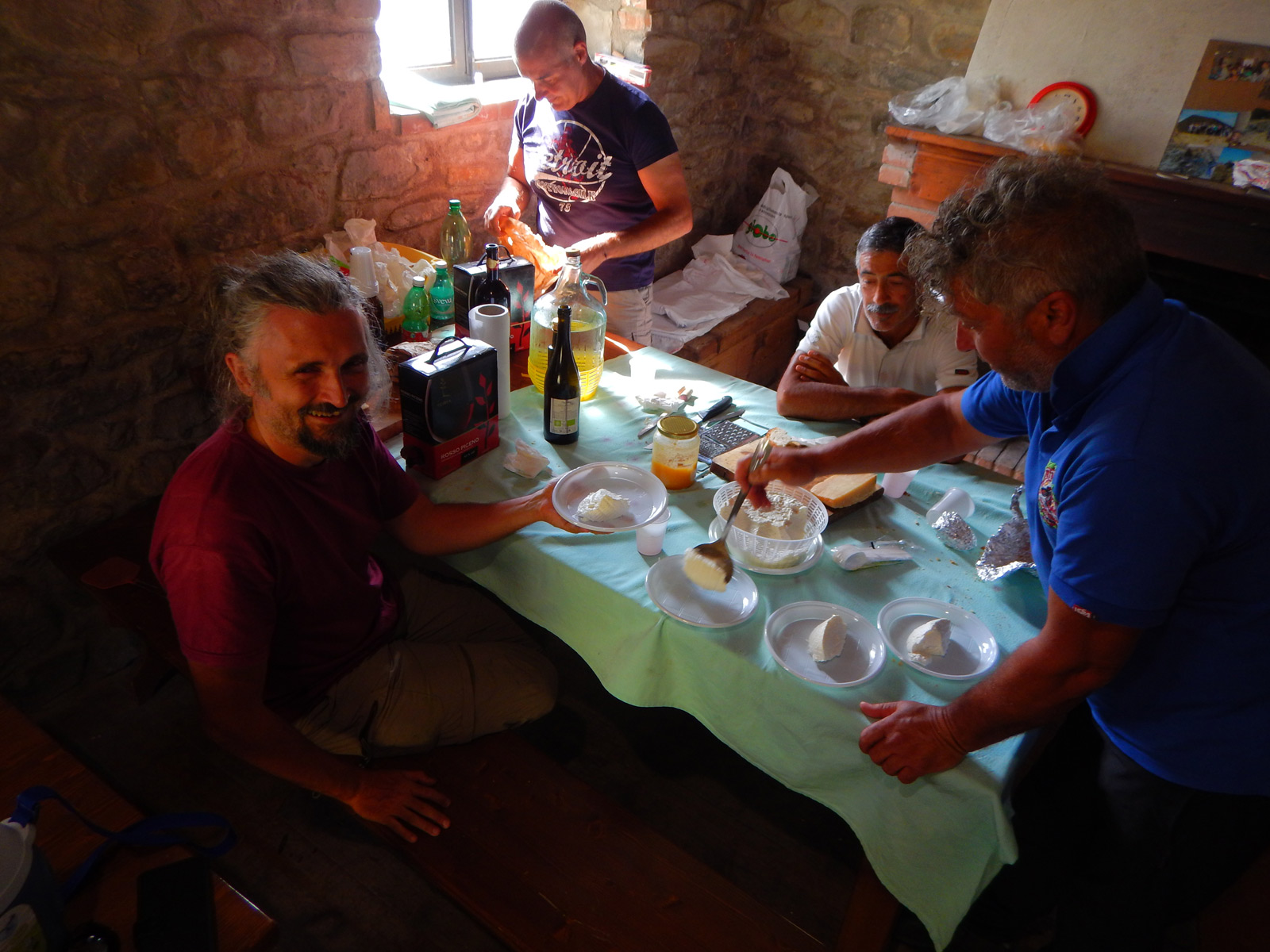 Testo IT:
Raggiungiamo un piccolo edificio in pietra, dove un simpatico pastore, con i suoi amici, hanno appena finito una grande mangiata di funghi.
Ci offrono una meravigliosa ricotta appena fatta! Grazie, slurp!
Testo EN:
Out of the forest we find a shepherd lodge.
The shepherd and his friends have just finished to eat a lot of mushrooms. They offer us a coffee and some fresh ricotta. Thank you guys!