Foto: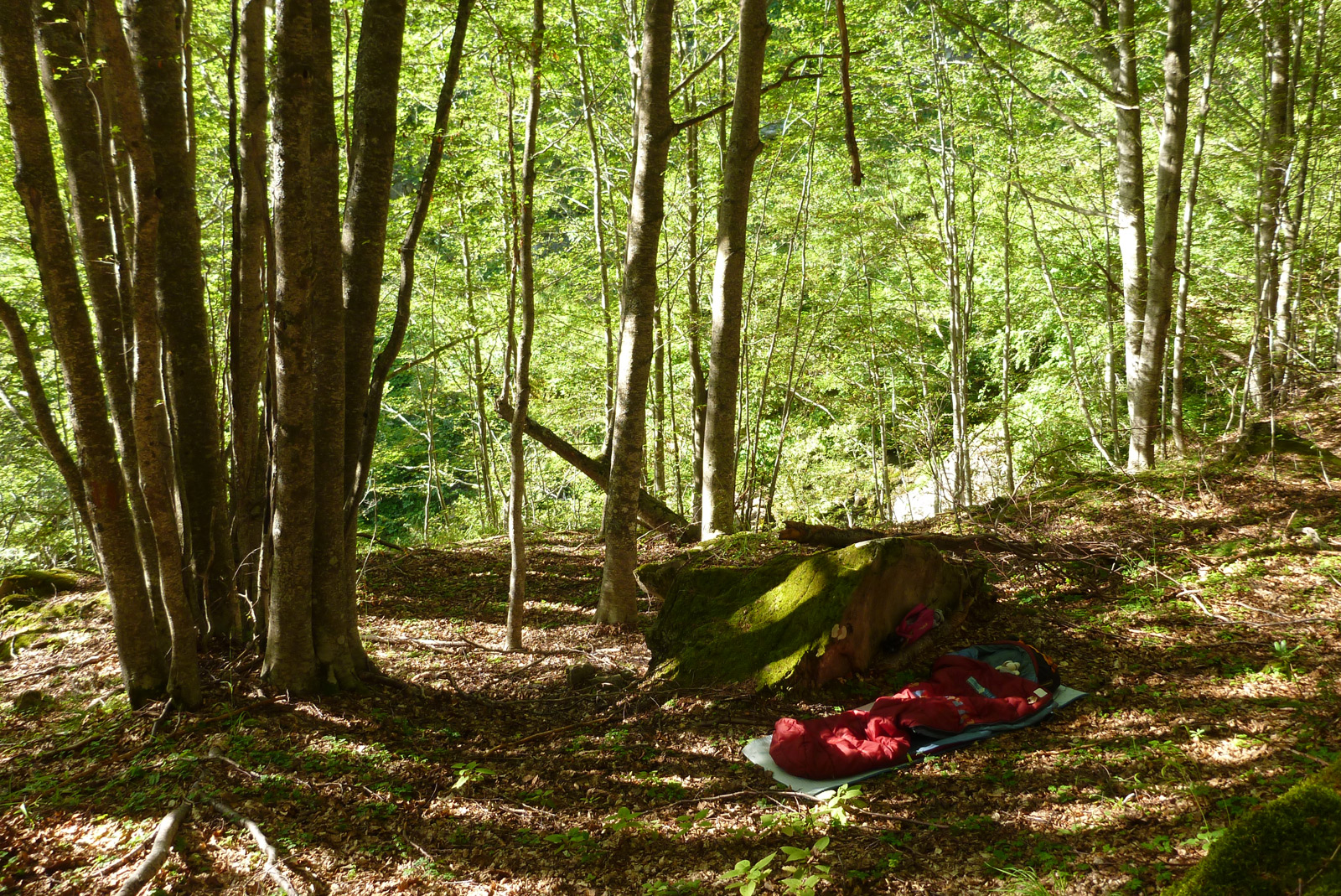 Testo IT:
Io non ho dormito in tenda, ma mi sono accampato con il saccappelo e basta in un angolo ameno che affaccia su una cascatella.
Conillo: "Ehi, questo è il mio accampamento, non il tuo! Clicca "Zummolo" e guarda chi c'è nel saccappelo: è occupato!"
Testo EN:
I didn't sleep in the tent: I put my sleeping-bag outside to enjoy the the forest at night and the stars among the leaves.
Conillo: "This is actually my camp: look who's in the sleeping-bag!"